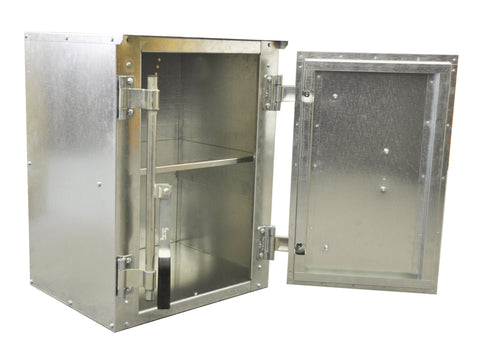 Steel Storage Cabinet
High quality steel storage containers that are lockable, portable, collapsible and affordable. These steel storage cabinets are excellent to take apart, rebuilt easily so ideal to move around.
Durable steel fittings for excellent security and longevity of use.  These ingenious steel storage cabinets are built to a quality and not a price.
Exterior Dimensions (W x L x H):       24.25 x 21 x 32
Interior Dimensions (W x L x H):        24 x 19.5 x 30.5
Door Opening (W x H):                      17.75 x 28.75
Weight:                                               82 lbs.
Ship Dimensions (W x L x H):           25 x 32 x 5
Capacity:                                           100 lbs per shelf
---
We Also Recommend